I feel so fortunate to have discovered the Wilderness Resort & Retreat BC- It truly was a magical experience! We spent the last weekend of August staying there and enjoyed two sunny days but on the Sunday it was a bit rainy and overcast- still beautiful though! The resort is located in Storm Bay, within the Sechelt Inlet Provincial Marine Park on the Sunshine Coast. The owner, Sam, took over the resort at the end of last year and has invested so much into the property as well as hiring a fantastic team, including Dave who heads up the operations! The resort is situated on 125 acres of private wilderness and 2km of waterfront. It is only accessible by boat or seaplane which makes for a stunning arrival experience no matter which way you chose! It definitely was rustic luxury and such a unique spot and an incredible experience rain or shine (though it's usually beautiful seeing as it's in the Sunshine Coast).

I had one of my childhood best friends visit me in Vancouver and I was so excited to share this experience with her! We took a breathtaking speedboat ride from Sam's B&B the "Tranquility Inn" up the inlet to arrive at the resort.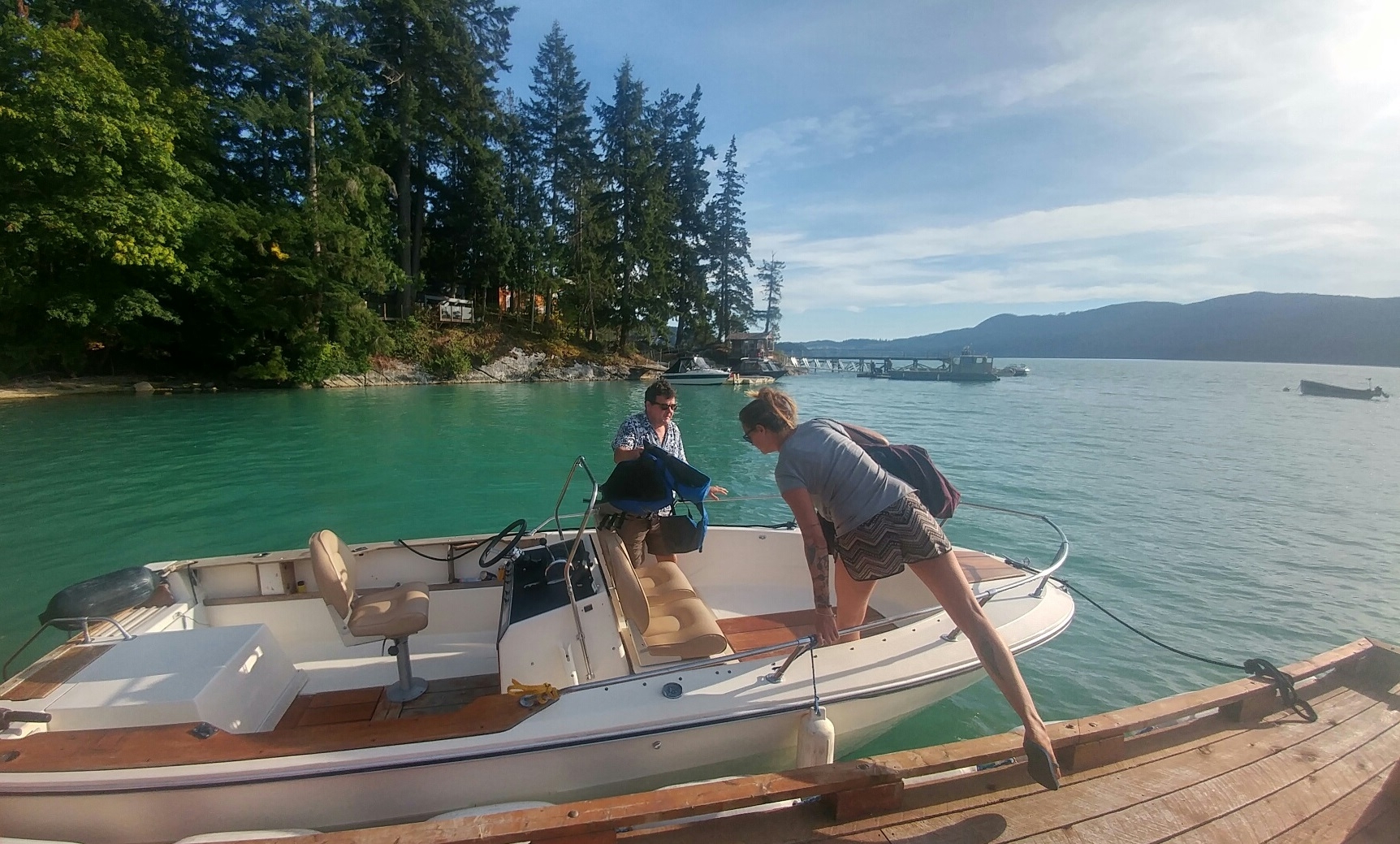 We were greeted on the deck by Dave and handed a Mimosa! I certainly wasn't expecting that!
We were then taken to our Yurt which would become our home for the next couple of nights. We had a private deck with loungers and our own outhouse. The Yurt was spacious with a huge King bed which was extremely comfortable.

On property there are 2 large cabins, 2 Yurts and 10 Tents. Each "room" comes with cozy bath robes and fresh towels! The accommodations are all fantastic- I took a sneak peek at them all.
The Tents...You can choose a "Wild" Tent, nearer the main house/restaurant or a "Wilder" one where it may be up to a 15 minute walk but you are more secluded! All luxury tents are at the water's edge of the rain forest, surrounded by cathedral-like canopy trees. They all have a private decking area with two chairs as well.
The two Alpine Cabins accommodate up to 8 people each in 4 rooms and have a full kitchen, lounge/dining areas, laundry room, a full indoor bathroom and an outdoor one for those who prefer to "be at one" with nature. Each cabin comes with it's own BBQ and wood-fired hot tub too!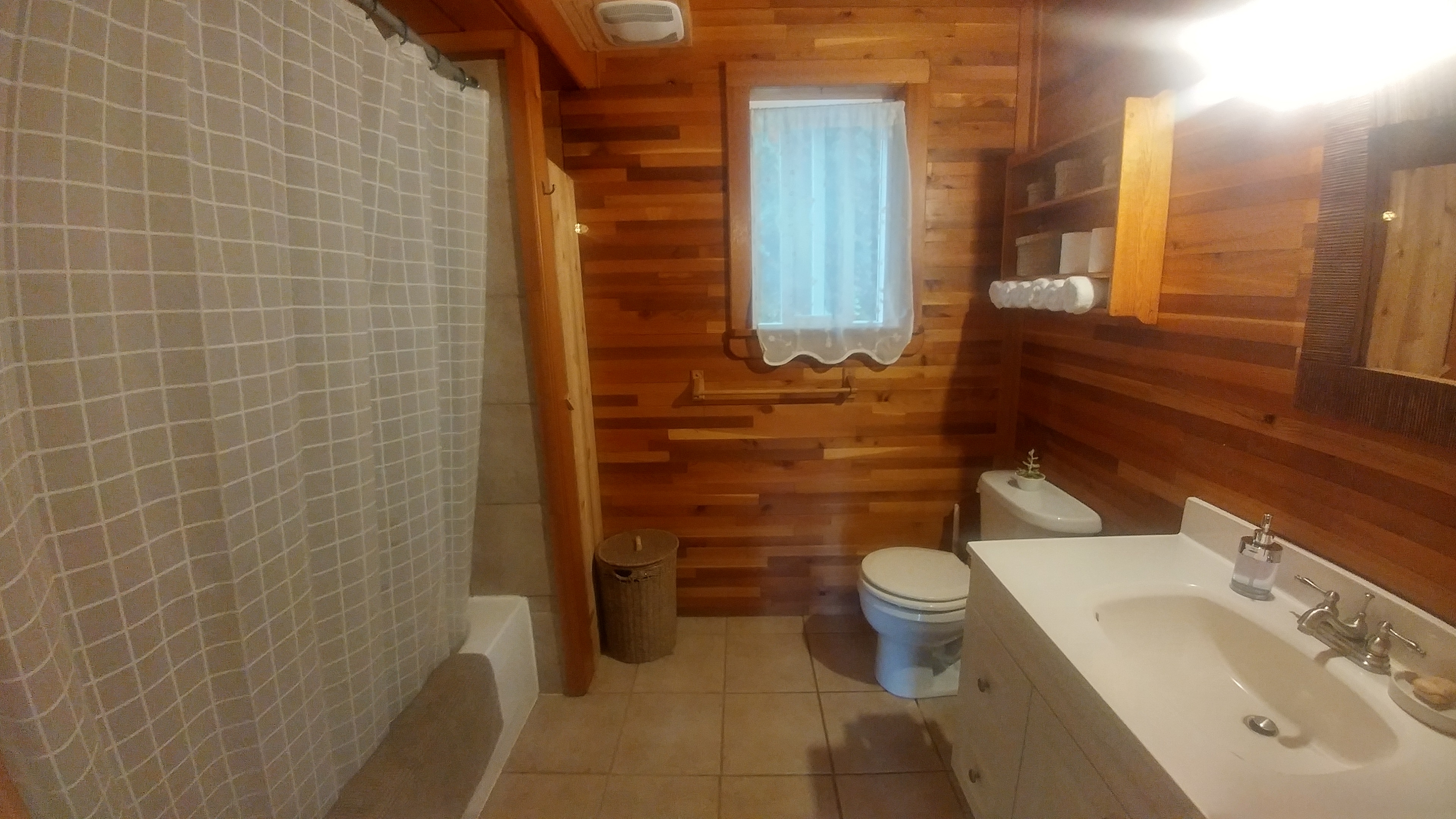 The Resort is extremely eco-friendly- it runs off solar-power and they have a special water system, take all the garbage off the island and recycle everything possible. There is an on-site farm and permaculture projects. The team is really open to providing hands on and educational experiences if you are interested!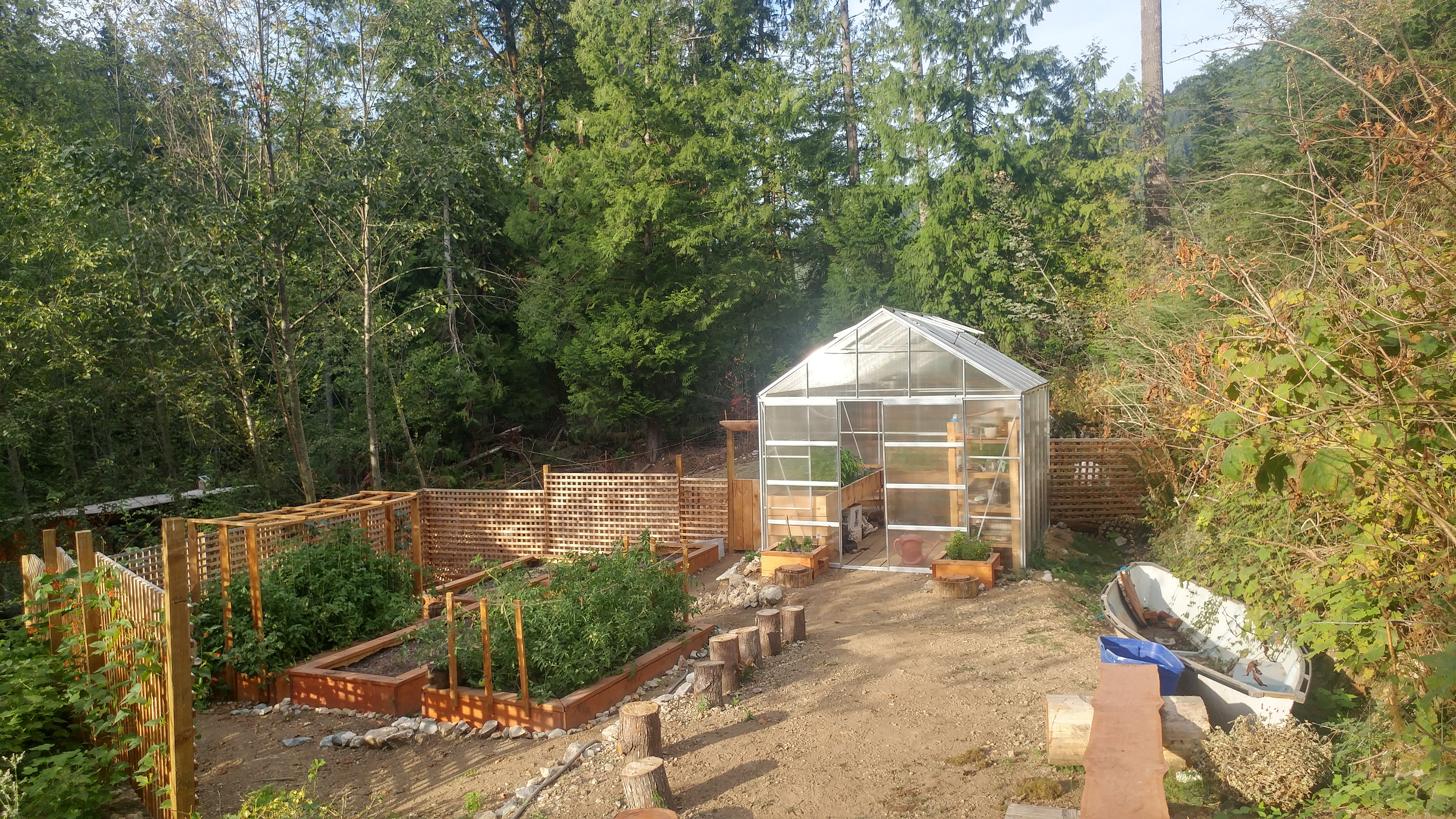 We were on the fully-inclusive plan where all meals were included. The food was amazing - definitely exceeded my expectations! The team were so accommodating to food sensitivities as well! Dining with a view....
Over the course of the weekend we enjoyed fresh salmon, oysters cooked on the fire, slow-cooked ribs, tasty salads and vegetables from their garden as well as a to-die-for breakfast spread every morning! Most items were created or baked from scratch with high quality ingredients and using meat from a local butcher or fish caught locally and so on.
We even went out with the team to try and catch fresh Dunganess Crabs to have for dinner...but we were out of luck this time, though they said they couldn't really complain because they had already enjoyed so many this season!
When we pulled the crab trap up we only found Rock Crabs which you aren't allowed to keep and they are too small anyway so we chucked them back in!
During your stay you can enjoy unlimited use of the paddleboards, kayaks, SUP, canoes and fishing equipment. We kayaked round the stunning bay for a couple of hours and saw seals, huge starfish and crabs! Charlotte loves the sun so took every opportunity to tan where she could (spot her top left)!

I even had a sailing lesson! Dave took me out to learn the basics, it was so much fun! You can organize a charter sailing or fishing experience for you and your guests- varying times and packages available.

We relaxed, we stargazed, we hung out on the water rafts and even did a yoga class from the panoramic deck! There was actually a small yoga retreat taking place whilst we were there and they kindly invited us to join them for a class - the resort is perfect for small groups!

There are so many spaces to relax that you can feel totally alone in the wilderness or find a common area to be more social.
There are also hiking trails (be careful of the resident black bear!) and a mini farm with goats and free-range chickens roaming about!
Not to mention the wood-fired hot tub! Pure bliss!
We were fortunate enough to travel back to Vancouver by seaplane which took just over 20 minutes from takeoff to landing in Vancouver's Harbour- it was an incredible journey soaring over the forest and inlets until we came into view of our beautiful City!

Sam, Dave and the whole team truly went out of their way to offer personalized, genuinely caring service! I left feeling so refreshed, it's amazing what one weekend like this can do for your mind and soul! I cannot wait to go back!
The Wilderness Retreat will be closing around mid September but will re-open next May and they are already taking bookings so if this sounds like an experience you would like to take please contact your North South Travel advisor more details and to confirm availability and pricing your your dates! Contact us via the website or call 604.736-7447.