For more information, contact Pam pam@northsouthtravel.com // 604-717-1751
As one of the Cruise & Leisure Travel Specialists at North South Travel, I wanted to share my top 3 travel recommendations for 2019.

Fantastic local 5-star resort for a corporate conference or visiting friends & relatives, my clients are giving the SONORA RESORT superb reviews!
They'll transfer you by helicopter or small plane to the resort where you'll enjoy salmon-fishing, river fly fishing, ocean kayaking, river rafting tours, helicopter glacier tours, archery, whale watching, grizzly bear tours, and more.
The Sonora Resort is an affiliate Virtuoso member.When you book with our agency you will receive a complimentary 2-hour eco-adventure tour.
The summer is pretty much sold out already, but there's still good availability in the spring and fall.
In June I had the pleasure of cruising with our Virtuoso partner, AVALON WATERWAYS on their Legendary Danube River Cruise from Nuremberg to Budapest
Avalon Waterways features Panorama Suites with wall-to-wall panoramic windows.It's so nice to slide open your window and enjoy the fresh air.
You can also enjoy the scenery from a lounge chair on the sky deck or soaking in the whirlpool tub as cruise along the Danube.It's so peaceful as you glide along viewing the countryside, wineries, castles, etc.
They have wonderful local guides that will entertain you at each port of call with the local folklore and history.Who would think the Historical Iron Hammer Museum would be so interesting?I was fascinated by it.
One of my most favourite trips was a driving holiday in France.The icing on the cake was staying at the historic and very charming Cour des Loges hotel in Vieux Lyon.
I felt like a princess in my room with a claw footed tub, absolutely beautiful antiques, and rich fabrics.Each room is individually decorated and they are stunning!

One of our Virtuoso benefits is an amazing Michelin star buffet breakfast on their covered stone courtyard.They offer cooking classes and private dinners accompanied by wine tastings with their sommelier.
It's situated in a lovely area to explore art galleries, shops, restaurants, and cafes on foot.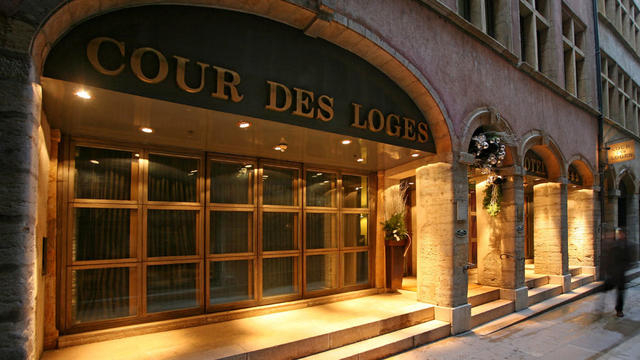 Contact me directly if you would like any more information or to get planning one of these amazing trips!