We are excited to partner with Cynthia Opsal,an inducted member of La Confraria do Vinho do Porto, where she'll host a small group of 20 people, on the luxury Uniworld Douro River Cruise in June 2021. You'll experience exclusive excursions designed around the port wine trade and its history, while taking in the spectacular scenery of the Douro River.

An extraordinary journey created for culturally curious travelers through Europe's best kept secret!
Join like-minded travellers along with food & wine enthusiasts on this amazing all inclusive sailing with Uniworld Boutique River Cruises.
Departing June 6th 2021, you will embark on the brand new ship in Uniworld's all inclusive luxury fleet, S.S. São Gabriel where you'll weave through Northern Portugal to the border of Spain, cruising the beautiful Douro River.Historical towns, dramatic landscapes and famous quintas showcase this World UNESCO region.
Cynthia will be your personal host onboard to share her expertise and offer specialized port wine experiences designed exclusively for this small group of 20.

Exclusive wine experiences are complimentary for the group and will include:

Porto -private tour and tasting at Taylor Fladgate Lodges in Vila Nova di Gaia ( need to be in Porto 1 day before departure )
Pinhao – visit to Croft's Quinta da Roêda, private tour of the vineyards with a tasting & lunch at the estate
3 onboard private port tastings showcasing all styles of port
More about Cynthia ….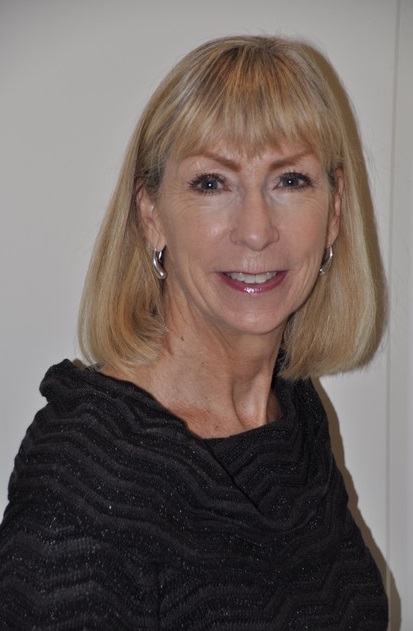 Cynthia Opsal is the Brand Manager for The Fladgate Partnership in Western Canada and has been involved in the wine and spirit industry for the past 25 years. While having travelled extensively to all major wine regions, she now focuses on the port wine trade educating and speaking to individuals about this luscious elixir. Cynthia is an inducted member of La Confraria do Vinho do Porto and travels regularly to Porto and the Douro River Valley, home to some of the oldest and storied producers in the wine world. Board the ship and experience the breathtaking scenery on this luxurious, specially hosted Uniworld sailing.
Your itinerary will look like this ……..

DAY 1: Porto (Embark)
Arrive in Porto, the port city at the mouth of the Douro.
Note: For Arrival, Departure and Transfer details, please visit Uniworld.com/transfers. For Port Location details, please visit Uniworld.com/ports.
DAY 2: Porto, Entre-os-Rios
Portugal's second city (after Lisbon), Porto gave its name to the nation's most famous export, Port wine, and to the nation itself. Today, choose between two distinctively Portuguese ways to explore Porto.
Choice of Porto city tour or "Do as the Locals Do" Porto walking tour
In the evening, a special Captain's Welcome Reception and Dinner will be prepared for you.
DAY 3: Entre-os-Rios, Régua, Pinhão
Today is all about wine, which has been cultivated in the Douro River Valley since ancient Roman times. Get a crash course on the history of Port during your visit to the Douro Museum.
Featured Excursions:
Douro Museum
Lunch at a local quinta
DAY 4: Pinhão, Vega de Terrón
Head ashore for a choice of excursions, including a tasting at a prestigious Port wine estate or a vineyard hike with a wine tasting at a local quinta.
Choice of Quinta do Seixo guided tour with tasting or Vineyard hike and wine tasting at a local quinta
DAY 5: Vega de Terrón (Salamanca), Barca d'Alva
Today, you can visit the historic univrsity town of Salamanca—the "Golden City"—famous for its sand-colored buildings and abundance of churches. Feel the centuries fall away as your ship winds its way through the pristine, dramatic UNESCO-protected landscapes of the Douro River Valley.
Featured Excursion:
Salamanca - the Golden City and Spain's oldest university
DAY 6: Barca d'Alva, Régua
Go medieval today at Castelo Rodrigo, both the name of a hilltop castle as well as the village that surrounds it. The view from the top is incredible and the village is a charming place to ramble, relax and replenish. Or if you wish, you can also lace up your hiking boots and unleash your inner Indiana Jones with an up-close gander at some prehistoric carvings at an archaeological park.
Choice of Castelo Rodrigo or Archaeological Park of the Côa Valley
DAY 7: Régua (Guimarães), Porto
Explore Guimarães, the town where Portugal was born. Its well-preserved architecture and stylish young residents make it a pleasure to visit. Or opt for a leisurely walking tour through Ribeira's quaint cobbled streets.
Choice of Guimarães city tour or Ribeira walking tour
In the evening, a special Captain's Farewell Reception and Dinner will be prepared for you.
DAY 8: Porto (Disembark)
3 day Lisbon extension tour is available to add on for additional cost
Special group pricing starting at CAD$7099 per person PLUS receive a shipboard credit of $ 260 per cabin and save an additional 10 % if paid in full by September 30th , 2020

The All-Inclusive Experience Includes:

All meals onboard, prepared using the finest and freshest ingredients
Gala Dinner
Unlimited beverages onboard, including fine wine, beer, spirits, specialty coffee and tea, soft drinks and mineral water
6 days of excursions, all fully hosted by English-speaking local experts
Guided "Do as the Locals Do" program
State-of-the-art Quietvox portable audio-headset system on all excursions
Use of bicycles and Nordic walking sticks
7-night cruise in a riverview stateroom on the chic S.S. São Gabriel
Beautifully appointed riverview staterooms and suites with hotel-style beds, draped in fine linens with a choice of pillows
Free Internet and Wi-Fi access
Multiple UNESCO World Heritage sites
Services of an experienced Uniworld Cruise Manager
All transfers on arrival and departure days
All gratuities, both onboard and onshore
Captivating onboard local entertainment
This hugely popular itinerary will sell out in 2021, spaces are limited. Contact us today for more information and to hold a cabin!