El Silencio Lodge & Spa is an inspired natural immersion retreat to delight in the charming highlands of Costa Rica's central volcanic range. Featuring emerald landscapes & waterfalls, farm-to-table cuisine, a select spa, and an exhilarating eco-adventure park, it showcases the intensity of Costa Rica's cloud forest mountains.
Perfect for dream honeymoons, weddings, family vacations, and wellness holidays. It is the first destination in Central America to be included in the select Relais & Châteaux global portfolio of independent luxury hotels.
El Silencio Lodge & Spa is a unique retreat, ideal for all who seek respite from everyday stress. It provides a seamless natural immersion experience that reflects elements of Costa Rica's traditional rural farms and countryside homes.
WEATHER: Mild during the day, colder at night (70º-45ºF).
CHILDREN: El Silencio Lodge & Spa offers a natural immersion experience that emphasizes close contact with nature and a peaceful ambiance. We do not have a swimming pool or playground facilities. The minimum age is 8 years old.
El Silencio Lodge & Spa is set in Costa Rica's Central Volcanic Valley. Its 500 acres of private tropical forest reserve are flanked by the Juan Castro Blanco National Park and the Poas Volcano National Park. The main building faces the base of a tree-lined canyon, embracing nature at its most whimsical. It houses the restaurant, coffee lounge, media room, reception office, gift shop, and an outdoor deck area and fire pit.
ACCOMODATIONS
Stunning landscapes are to be enjoyed in stylish comfort. El Silencio Lodge & Spa features sixteen upscale cottage suites interspersed in a tiered layout. Each suite sits on above-ground pillars to respect the forest's natural topography and features bamboo ceiling tiles, energy-efficient lighting, and electric heaters.
El Silencio Lodge & Spa's Two Bedroom Private Villas have raised the bar for family comfort and privacy. Homelike amenities plus spacious lounging, dining, and reading areas transport guests to a magical living space, immersed in Costa Rica's fabled mountain landscapes and tropical cloud forests. A master bedroom with ultra-comfort king-sized bed and a second bedroom with two full beds bookend the large common areas. Each bedroom features an independent full bathroom. Ideal for family vacations, the new luxury Two Bedroom Villas feature exclusive special amenities like writing desks, high-speed complimentary WiFi, satellite TV, and a private parking area.
ABOVE AND BEYOND PAMPERING
Valet Parking.
Welcome beverage by the fireplace.
Courtesy shoe de-mudding service.
Afternoon in-room hot chocolate & pastry.
Complimentary laundry services.
Romantic dinner set by the outdoor Fire Pit.
LAS VENTANAS RESTAURANT
El Silencio's Los Ventanales Restaurant pampers the palate with local flavors and fresh ingredients. Costa Rican traditions are transformed with inspired flare and a savory international twist. Signature dishes include regional fish, poultry, and vegetarian entrees. 100% of the ingredients are regional, minimizing transportation impact, favoring the local economy, ensuring freshness, and providing a more authentic experience. An in-property garden supplies most of the organic herbs and vegetables.
ORGANIC GREENHOUSE
El Silencio Lodge & Spa's splendid organic garden provides the fresh, flavorful, and nutrient-rich ingredients that single out Las Ventanas Restaurant as Costa Rica's most innovative culinary destination. A recent expansion includes a 5000 square foot greenhouse to ensure year-round access to colorful vegetables, fragrant spices, and delicate herbs. A highlight of the El Silencio experience is picking your own veggies to create the freshest salad ever!
ESENCIA SPA
Esencia Spa lets you enjoy the best of Costa Rica's natural healing ingredients. The sound of flowing water, whispering breeze, nourishing earth, and the primal flicker of candles converge in harmony for relaxing massages, facials, and body wraps. Standout features include the al fresco Yoga Deck and the Conical Room, designed to channel the Costa Rican forest's life energy.
MEDITATION DECK
El Silencio's al fresco yoga deck is shrouded in thick vegetation and trimmed by a gently flowing creek. Its natural immersion setting sets the perfect stage for meditation, introspection, and inspiration.
ECO CONCIERGES
Each party is paired with an Eco-concierge, a guide to local culture and natural surroundings. Eco-concierges lead the courtesy Mystic Hike, the complimentary tree-planting activity, and help coordinate activities and day tours.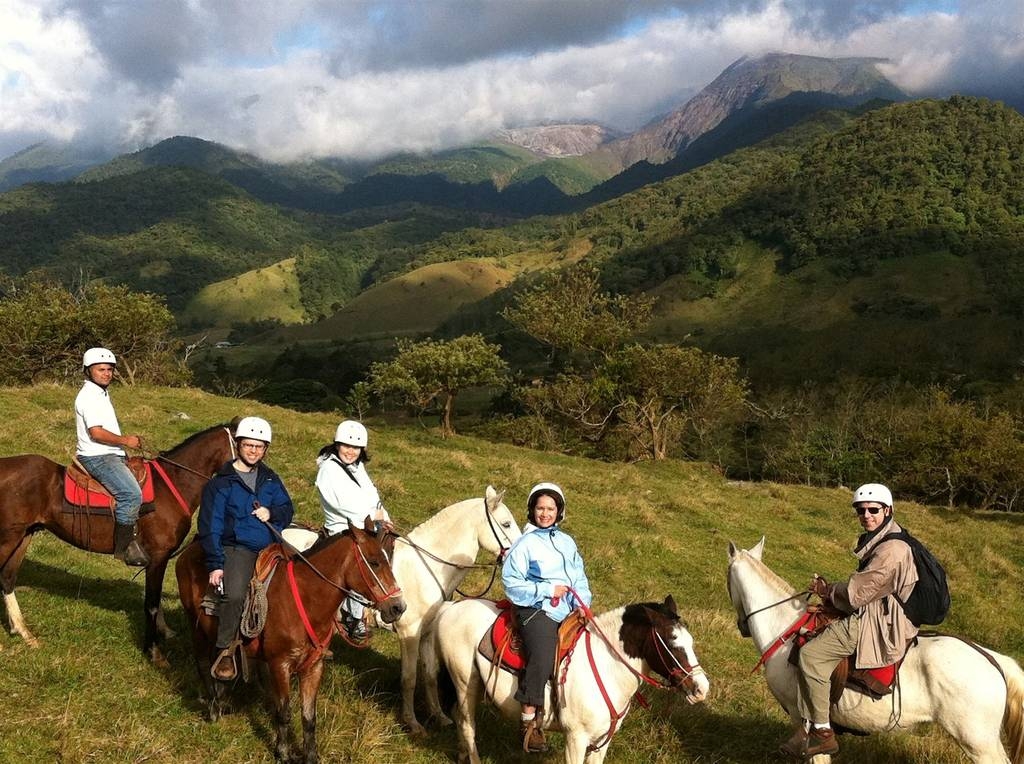 RESPONSIBLE TOURISM
El Silencio Lodge & Spa fosters symbiosis and synergy among the hotel, its neighboring communities, and surrounding ecosystem. Local purchasing and hiring policies, environmental stewardship, and community development programs are creating a healthy, welcoming, and authentic setting for caring visitors from all over the globe.
El Silencio Lodge & Spa has a maximum 5-Leaf Sustainability rating is Costa Rica's CST program.
We have established a 500 acre private tropical cloud forest reserve.
We offset our yearly CO2 emissions through a reforestation program.
88% of our Hotel staff is local, including its General Manager.
Purchase-local policies favor local furniture makers, transport providers, and farmers.
Development is limited to 16 suites to minimize density and ensure carrying capacity.
All facilities sit on stilts on above-ground platforms. Construction did not entail topography modifications and emphasized environmentally-responsible materials including bamboo tiles.
Cleaning products are planet-friendly, including vinegar and sodium bicarbonate.
The restaurant and spa emphasize the use of local organic and fresh products.
Hiking trails have been designed by a naturalist guide, respecting the natural topography.
Organic waste is composted. Solid waste is sorted and sent to recycling centers.
Bathrooms are outfitted with biodegradable bags.
Naturally-flowing local spring water is filtered and treated with UV light.
We do not offer or sell disposable water bottles.
100% of hotel's water effluent is treated.
Guests are encouraged to use water judiciously.
Native species are used in landscaping. These are naturally watered by the area's normal rain levels, thereby eliminating the need for irrigation.
PRICES
3 nights stay in a Suite including daily a la cart breakfast
1 Early Bird Hike per person
1 A la carte dinner per person
1 Los Bajos Cultural per person
1 Wellness Lunch per person
1 Spa - Purifying Revival per person
1 Yoga Session per person per person
1 Adv. Park per person
Total for two people, double occupancy USD$3,487.27
Total per person $1,743.63
---
For more information please contact our Travel Specialists for more details. They can be reached at 604-736-7447 or click above for "prices and schedule" to leave us an inquiry via the website.
---