North South Travel Advisor Ginger Blum shares her amazing experience at Mexico's exciting new wellness property Palmaia. All images are unfiltered, personal images -
"After 18 long months of pandemic misery, my time had come! I was invited to attend ILTM, a luxury travel conference for (arguably) North America's top travel advisors in Mayakoba, Mexico. All I needed was to recharge and rejuvenate before four days of one on one appointments. And that's where my story gets fabulous..!
I jumped on the opportunity to visit Palmaïa - The House of AïA, a wellness resort in Playacar that has been making waves in the luxury travel industry.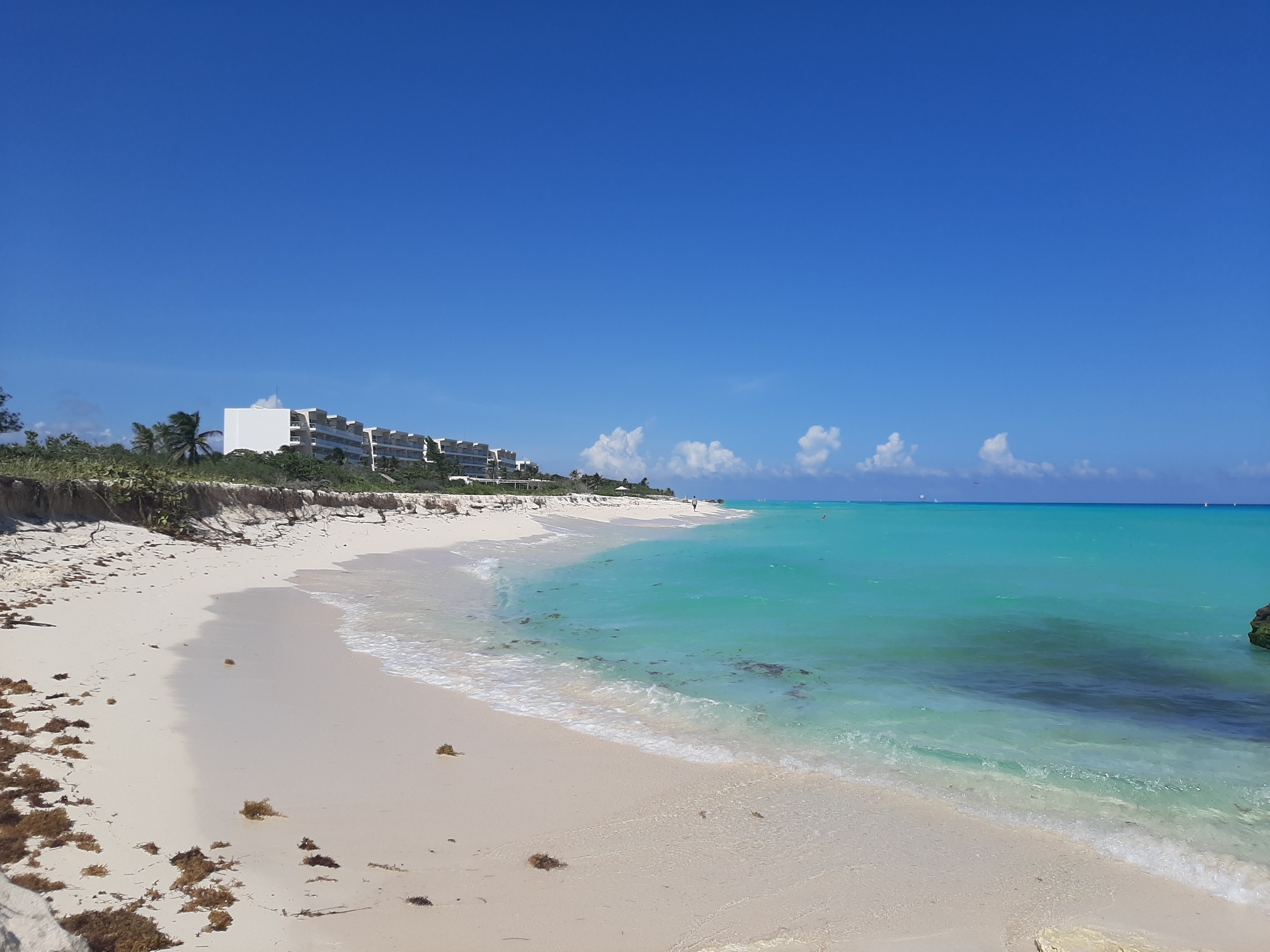 Palmaia was at the top of my list, mostly out of intrigue. I didn't really consider myself their demographic, it seemed a little airy fairy but I was very wrong. The entire menu is vegan (but with an option to add animal protein), making a healthy diet difficult to avoid and all of my annoying food intolerances a non issue. Its flagship "Architects of Life" activity program offers over 20 rotating classes, ceremonies and rituals guests can participate in. After a year of frantically trying to solve problem after problem sitting alone behind a computer in my home office, a little mindfulness and self care was definitely in order. A different selection of classes, from tarot and Tai Chi, to Chi Kung and Tibetan Bowls therapy is available each day of the week.

I was lucky enough to participate in a surprisingly emotional full moon mindfulness ritual, as well as the Tibetan Bowls therapy on their jungle ritual deck. The combination of experiences left me ready to tackle a conference room full of people and all of the associated social expectations.
What I didn't expect from Palmaia was an absolutely pristine beach and property. With not a sandbag or bit of seaweed in sight, I wondered how they escaped the two things I hear the most complaints about from people travelling to the Riviera Maya. The colour of the ocean was a sight for sore pandemic eyes that alone was healing.
My room was gorgeous (and also vegan) with a stunning ocean view and the best mini bar I've ever seen. Coconut water, local carbonated juices, sparkling water and kombucha. It's the only mini bar I've ever emptied. Fortunately, it's all included and frequently restocked. I connected my phone to the room bluetooth, and within seconds I had my favourite playlist filling me with joy so I poured myself a (healthy) fermented beverage and just enjoyed staring at the crystal blue horizon for a while.
It's not a luxury resort without a beautiful spa, and this was no exception. Atlantis, Palmaia's spa is very unique and welcoming, and I've seen a lot of spas in my career. Both the gym and the treatment rooms are all located along a winding jungle path and have floor to ceiling windows which create a feeling of tranquility. I thought the highlight was a natural cenote, which not just reiterated the sense of place, but also gave guests an unparalleled swimming experience as as part of their spa treatment.
My favourite part of the Palmaia experience was certainly the food. I stared in disbelief as the general manager explained my feta cheese was most certainly plant based (I was arguing, it was too delicious to be true). I gingerly ate every bit of plant based cheese put in front of me at first, by day two I was shamelessly loading it onto everything. Unfortunately, the cheese is made on site and not available for purchase, probably the only thing that I felt disappointed about my entire stay. Every meal was the best meal I'd had and I only resorted to animal protein once, since ceviche is my favourite dish and I hadn't been to Mexico since November of 2019. The chef nailed it.
While Palmaia was an impeccable fit for stressed out solo travellers like myself, looking for some time for reflection, it's also a picture perfect romance destination for couples. I look forward to returning with my family, as they have rooms similar to mine but with bunk beds, as well as a connecting option for larger families. Palmaia even offers a Waldorf kid's program, which is "screen free" and also included in the price. My nine year old is a "kids club connoisseur" and I'm sure he's up for the challenge of another review request from his mother!
If you looking for an All Inclusive property that offers not just a vacation, but new ideas and perspectives that you can take on board and carry with you (like renewed faith in the plant based dairy industry), this is perfect. Palmaia is a preferred partner of North South Travel so we can offer special amenities and experiences to our clients that cannot be purchased online."
For more information or to book Palmaia, contact Ginger Blum or your North South Travel advisor.