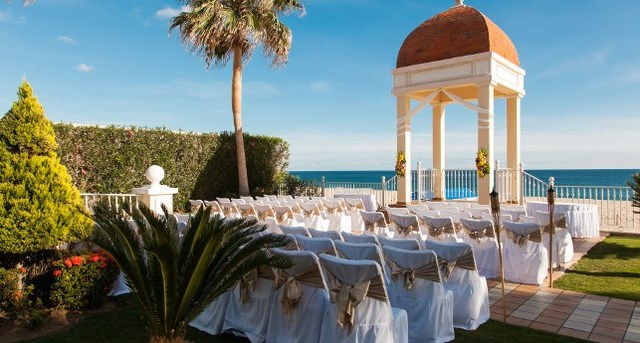 Included:* SPA credit Golf Discounts
In the south of the Baja California peninsula you'll find Los Cabos, one of the most beautiful and exclusive destinations in Mexico. It is an amazing place with numerous attractions and one of the most spectacular natural sights in the world.
The Hotel Riu Palace Cabo San Lucas (24h All Inclusive) and is surrounded by splendid gardens with beautiful views of the beach, and luxurious service for guests to enjoy during their stay. This Palace, with its relaxing atmosphere, offers the best way to regain strength and escape from the hustle and bustle of the city. It includes two fresh water swimming pools, a Jacuzzi, solarium terrace, gym, sauna and the "Renova Spa" wellness centre with a range of different treatments. You will also find numerous activities and sports to enjoy during your stay. You can go diving, play volleyball, do gymnastics, windsurfing, catamaran, kayaking, bodyboarding, golf and many water sports at the beach. At night you don't want to miss the different shows and live music organised for you by our entertainers. If you want to go dancing we invite you to the "Pacha" club where our DJs play the best beats. Your children will have a ball with other children in the Riu Land programme, where crafts and sports are just some of the leisure activities organised by our entertainers. If you would like to have your wedding at RUI, they have three different types of ceremonies and what better place to have your wedding then on a beach and in the sun.
For more information on the Hotel Riu Palace Cabo San Lucas or flights to Mexico, please contact one of our Wedding Specialists at North South Travel today